Count on Me
A simple, beautiful button to count.
Sleek and elegant, satisfying to push, with haptic and acoustic feedback.
No clutter, yet fully customizable:
Pick a different color for each counter button.
Set a goal and see the button fill up with "water".
Choose between tally and countdown mode.
Pick a custom step size.
Create widgets for your favorite counters and track your progress right from your home screen. Swipe up or down to count in the opposite direction in case you miscounted.
If you love fluid productivity apps with attention to every detail – this app is for you! And it's available on the App Store for free!

---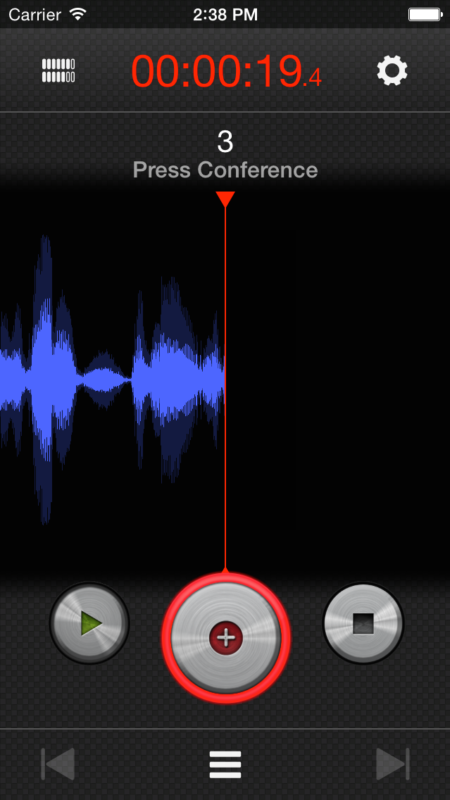 Roadcast
For my physics studies at university I chose computer science as a minor—simply out of curiosity. Soon I figured that programming was a lot of fun and I decided to learn more about it. In 2012, I started studying computer science as a major while working as a radio reporter at the same time. Then I saw an opportunity to combine my passion for radio with my passion in programming and I started working on an iPhone app for radio reporters together with a friend. We called the app Roadcast. It was available on the App Store from August 2014 till May 2016. After that, we had to discontinue the app due to a lack of time and personal reasons – despite the great feedback.
The idea was quite simple: Instead of a classic field recorder, radio reporters can use their iPhone for recording interviews. This way, there is no need for carrying an extra device and audio files can be transferred to the radio studios immediately via internet. The concept, the app icon, the font logo and the entire user interface—everything was handmade. We chose not to hire any external programmers or advertising agencies.
---
Promotion Video
In order to show radio reporters all over the world how they can use Roadcast for their benefit, we have shot a short promotion video in the city of Mainz.
Anna Sagel and Marco Schleicher volunteered as actors. Akira Schüttler supported us with his camera equipment and knowledge. He was our director of photography. The music we used in the video is by the local band "20 Hertz" from Darmstadt.
---
Roadcast in Action
Manuals are boring to read. That's why I produced a couple of video tutorials for Roadcast–here's an example. It shows how the app works and why it is so practical compared to other recording apps.
---
My profile on Stackoverflow: